Sahiba is a magical window that takes you directly into the rich chikankari markets of Lucknow where you can buy handcrafted chikan kurtis, directly from the makers. Handcrafted chikankari is losing it's place to the large scale production by machine.
Our sole aim is to promote this art of chikankari work by providing it with the market it deserves.
We, at Sahiba reroutes the artwork directly to the customers and that way we get rid of the exorbitantly high costs added by the middlemen. Hence, Sahiba brings to you wide range of artfully handcrafted and delicate chikan embroidery at an affordable and popular rate.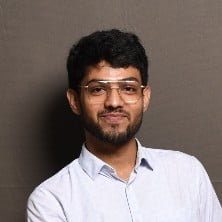 Shabahat Husain
Founder - CEO
Syed Raza Husain
Co Founder - COO