Lakhnavi Chikankari Kurtis are a traditional and popular garment in India, known for their intricate embroidery and comfortable fit. Handcrafted by skilled artisans in Lucknow, these kurtis are made using the ancient art of chikankari embroidery, a technique that involves creating delicate and detailed patterns on the fabric using a variety of stitches.
But it's not just their stunning appearance that makes Lakhnavi Chikankari Kurtis a must-have in any wardrobe. They're also made from soft and comfortable fabric, making them the perfect choice for any occasion. Whether you're dressing up for a formal event or simply looking for a chic, casual outfit, Lakhnavi Chikankari Kurtis have got you covered.
In addition to their practicality and comfort, Lakhnavi Chikankari Kurtis are also a great way to add some cultural flair to your wardrobe. These kurtis are a traditional garment in India and have a rich history dating back to the Mughal era. In the past, chikankari embroidery was only worn by royalty and the wealthy, but today it's accessible to everyone and is a popular choice for both formal and casual occasions.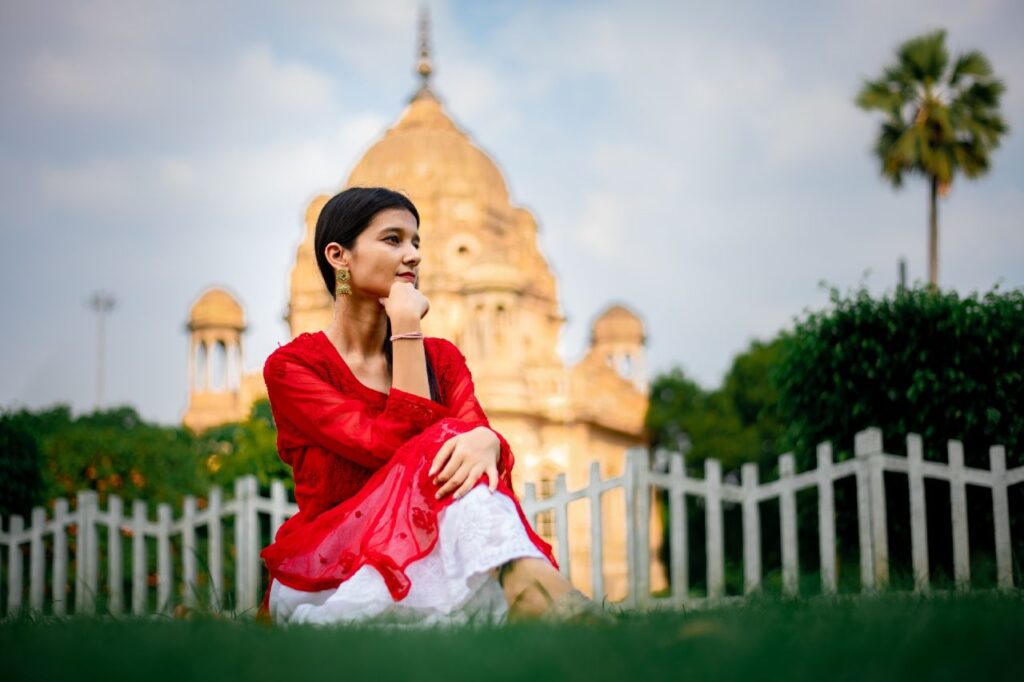 Types of Lakhnavi Chikankari Kurtis:
There are many different types of Lakhnavi Chikankari Kurtis to choose from, each with its own unique style and silhouette.
A-line kurtis are fitted at the waist and flare out towards the hem, creating an A-shaped silhouette that flatters any body type. Straight cut kurtis have a straight, fitted silhouette and fall straight down from the waist, making them a classic and versatile choice. Anarkali kurtis, named after the court dancer Anarkali, feature a flowing, flared silhouette and are a great choice for formal events. Asymmetrical kurtis have a hemline that is shorter in the front and longer in the back, creating a trendy and unique silhouette. Some Lakhnavi Chikankari Kurtis even come with a matching dupatta, a long scarf that can be draped over the head or shoulders for an extra touch of elegance.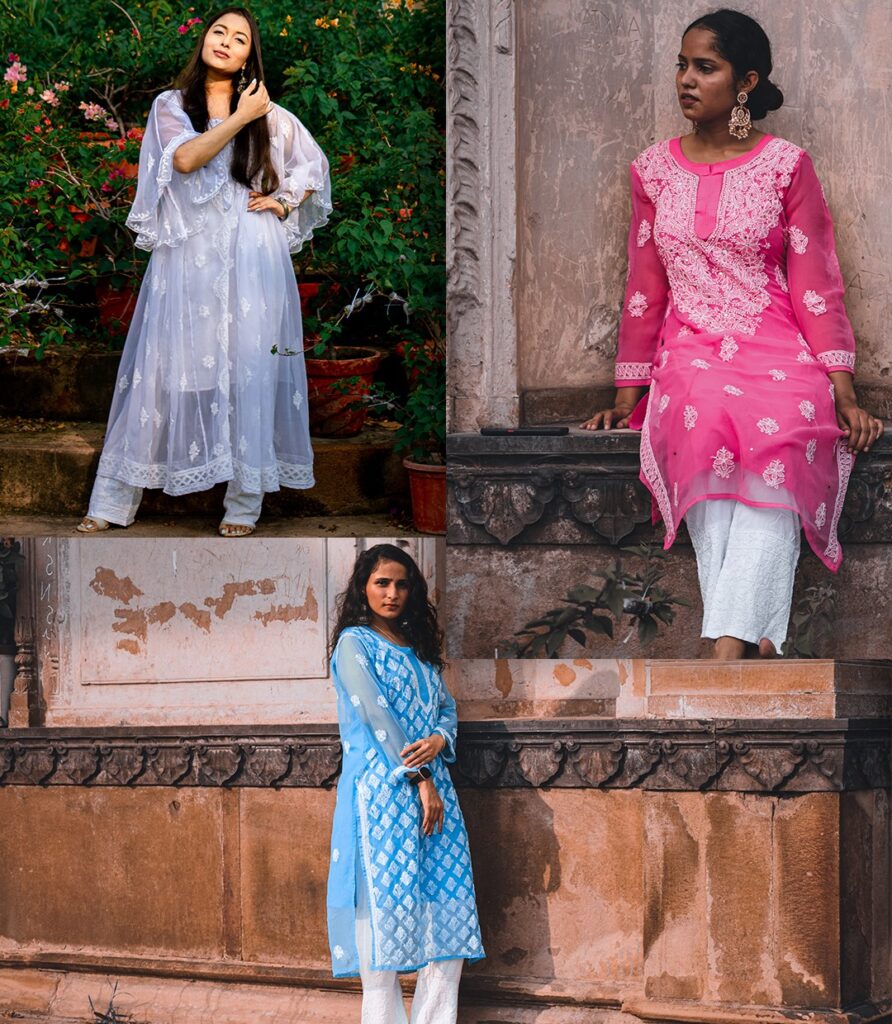 But Lakhnavi Chikankari Kurtis are not just for special occasions. They can also be dressed down and worn as a casual, everyday outfit. Pair a Lakhnavi Chikankari Kurti with jeans or leggings and some statement jewelry for a chic and effortless look. Or, wear a simple and understated kurti with comfortable sandals for a laid-back, bohemian vibe.
Not only do Lakhnavi Chikankari Kurtis make a fashionable and cultural statement, but they're also a responsible and ethical choice. These kurtis are often made using natural, sustainable fabrics and are produced in fair trade environments, ensuring that the artisans who create them are treated fairly and given fair wages.
In addition to their cultural and ethical appeal, Lakhnavi Chikankari Kurtis are also a great choice for their durability and longevity. The intricate embroidery and high-quality fabrics used in these kurtis make them a long-lasting and timeless addition to any wardrobe. They'll remain a staple in your wardrobe for years to come, making them a worthwhile investment.
No matter how you choose to style a Lakhnavi Chikankari Kurti, you're sure to make a statement and add some cultural flair to your wardrobe. So why wait? Shop our selection of these beautiful traditional garments today and discover the comfort and culture of Lakhnavi Chikankari Kurtis for yourself.
Browse our collection here: https://sahibahandicrafts.com/lakhnavi-chikan-kurtis/